ELITE MIC MOUTHPIECE CLEANER
Play with security. Protect yourself.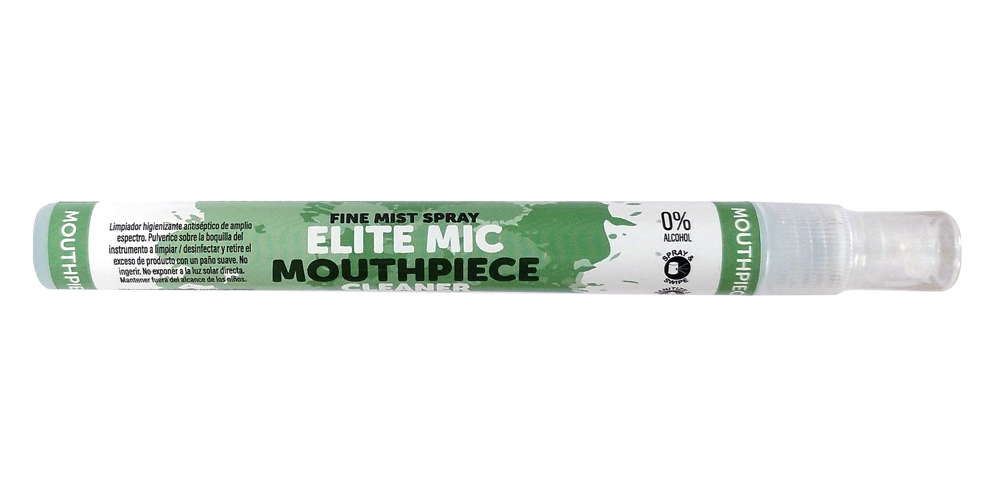 Elite MIC
Mouthpiece Cleaner
This cleaner is a product designed to clean, sanitize and disinfect any type of mouthpiece from any instrument. Play secure.
Tips & tricks
The Mouthpiece Cleaning Spray has been designed focusing on teachers. It's made to reduce the possibility of infections or spread of diseases.
The cleaner has a pleasant aroma and menthol flavor to leave a pleasant sensation of freshness and cleanliness.